The Continental Range
The Most Stylish Grand Tourer in the World, Now Spanning Nine Models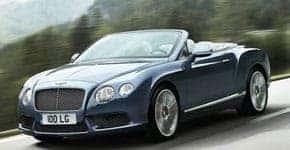 Continental GT Convertible
The Iconic Bentley features of this open tourer confirm its pedigree, while the wide track and square stance emphasize performance.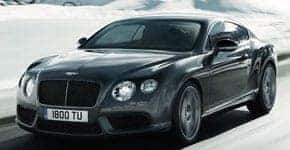 Continental GT
Pure Bentley style. All-wheel drive and power to the road with unshakable precision. It can both stir the soul or calm the spirit.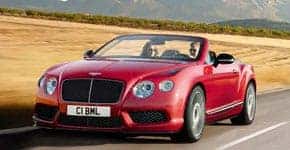 Continental GT V8 S Convertible
The rich sound of the monstrous V8 engine exhaust note, paired with speed and handling as the wind whistles past is irresistible.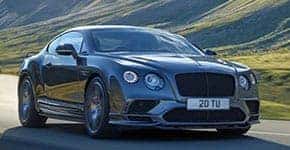 Continental Supersports
With bold styling and carbon fibre accents, the Continental Supersports appearance shows every inch of a supercar.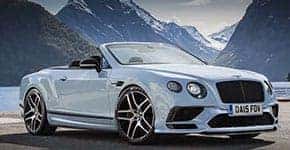 Continental Supersports Convertible
The Continental Superports Convertible takes exhilaration to another level. With the top down you'll enjoy performance, handling, and speed.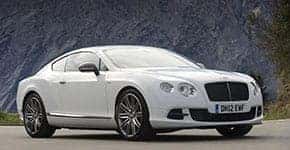 Continental GT Speed
With its four-layer fabric hood in place, the Continental GT Speed has the profile of a high performance Bentley coupe.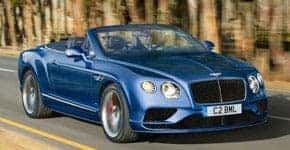 Continental GT Speed Convertible
The Continental GT Speed Convertible is a worthy successor. Drive it with the top down and a new dimension is revealed.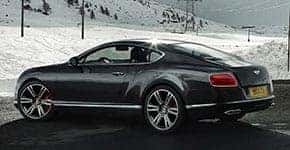 Continental GT V8
This Bentley V8 takes comfort to a new level and lets you enjoy its exquisite mechanical symphony in full surround sound.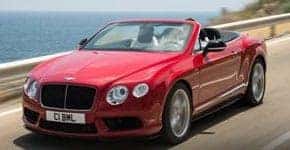 Continental GT V8 Convertible
The Bentley Continental V8 Convertible looks as sleek and aerodynamic as any coupe, its four-layer hood compliments its curves perfectly.
---
New Bentley Continental Models in Pasadena, CA
Sophistication and luxury combine in perfect harmony in the new Bentley Continental. This luxury sports car is the epitome of style and performance, and now is your chance to own one. Bentley Pasadena has years of experience serving customers from Burbank to Arcadia, and will work to make sure your next car-buying experience is a pleasure. We take pride in being one of the premier Bentley dealers around, and want to pair you with the new Continental you've always wanted along with world-class customer support. Whether you're conquering the highways or enjoying a night out on the town, a new Bentley Continental from Bentley Pasadena is a great choice for the day ahead.
Performance
Power and class combine perfectly in the new Continental. This sports car comes standard with a 500-horsepower 4.0-liter twin-turbocharged eight-cylinder engine paired with a paddle-shiftable eight-cylinder automatic transmission. The Continental comes with all-wheel drive as well, giving you better handling and control as you cruise through the streets of Los Angeles. There are also four additional engine options including a 521-horsepower twin-turbocharged eight-cylinder, a 582-horsepower twin-turbocharged 12-cylinder, a 633-horsepower twin-turbocharged 12-cylinder, and a 700-horsepower twin-turbocharged 12-cylinder producing an impressive 750 pound-feet of torque.
Features
The Continental comes in two models (a convertible and coupe) and a variety of distinct trim levels, each with amazing technology for the road ahead. Standard equipment includes an eight-inch infotainment system, leather seating, Bluetooth, an eight-speaker audio system, a hands-free trunk, stylish 20-inch wheels, and navigation. There are also available options such as ventilated messaging front seating, integrated neck warmer vents built into the seats, on-board Wi-Fi, a heated steering wheel, and upgraded 21-inch wheels.
Safety
Bentley is committed to safety and packs numerous features in the Continental to keep you and your passengers protected. Available safety features include adaptive cruise control, a rearview camera, LED-infused bi-xenon headlights, parking assist, traction control, and low tire pressure warning. Also available are seatbelt pre-tensioners, an alarm system, and an ignition disable system.
Visit Bentley Pasadena
Your new Bentley Continental awaits right here at Bentley Pasadena. If you are also seeking to finance, be sure to stop by our finance department during your next visit. Our finance team is here to get you approved and on the road in your new Continental quickly and easily. Whether you're considering buying or leasing, we want to help you find the best Bentley financing offers available. Contact us or stop by for more information, and see why we are quickly becoming one of the leading Bentley dealers near Glendale.
---