Bentley Plug-in Hybrid Technology
Bentley Bentayga Hybrid
PHEV – plug-in hybrid technology – is a system which is catching on among the automotive sector, and with regulations and emission laws becoming stricter across the globe, Bentley has committed to spearheading its introduction in the luxury sector.
This is a new technology for Bentley and, when launched, will provide the sensation of effortless power our customers are accustomed to – with the exception that some of their 'fuel' will be coming from the national grid, rather than a fuel station.
Don't be mistaken, a Bentley PHEV is a Bentley through and through, with all the performance and luxury you would expect of the world's leading high-end luxury automotive brand.
---
How the Bentley Bentayga Will Use This Technology
Low-emission performance has grown in popularity over the years, and Bentley has made sure you are getting the best of all of it. The 2018 Bentley Bentayga is the first luxury SUV to make it into the hybrid market. Pairing the electric motor with the all-new V6 makes driving the Bentayga feels like a dream: instant acceleration, silent, and powerful. From a fun driving experience to the elegant interior, you will appreciate it all when you are behind the wheel of this model.
The Bentayga Hybrid can be recharged from the Bentley x Starck Power Dock that is installed in your home. The charging cable is stored neatly in the Power Dock, giving it a sleek design to complement the look for your vehicle. Charging at home makes it easier to start every adventure with a full charge, giving you the furthest range for electric-only driving.
---

Hybrid Excellence. Bentley Performance.
A combination of true Bentley performance with the potential to drive in zero-emissions mode, or, alternatively by using a combination of EV and internal combustion engine to achieve a smooth and seamless longer journey using the best of both forms of propulsion. We are committed to showcasing our innovation and responsibility as we reduce our carbon footprint and emissions.
---
Intelligent and Connected
Bentayga Hybrid has three modes – Hybrid, Hold and the all-electric EV Drive – covering between them every possible customer requirement. In Hybrid mode, intelligent technology ensures the most appropriate energy source is always used, helping to maximize electric driving and minimize emissions and fuel consumption. Intelligent navigation works with the car's navigation system to preserve battery charge for urban areas. Intelligent braking seamlessly combines the electric motor with the conventional hydraulic system for light and effortless braking. A selection of online services accessed through the My Bentley app* use seamless connectivity to enhance the hybrid experience.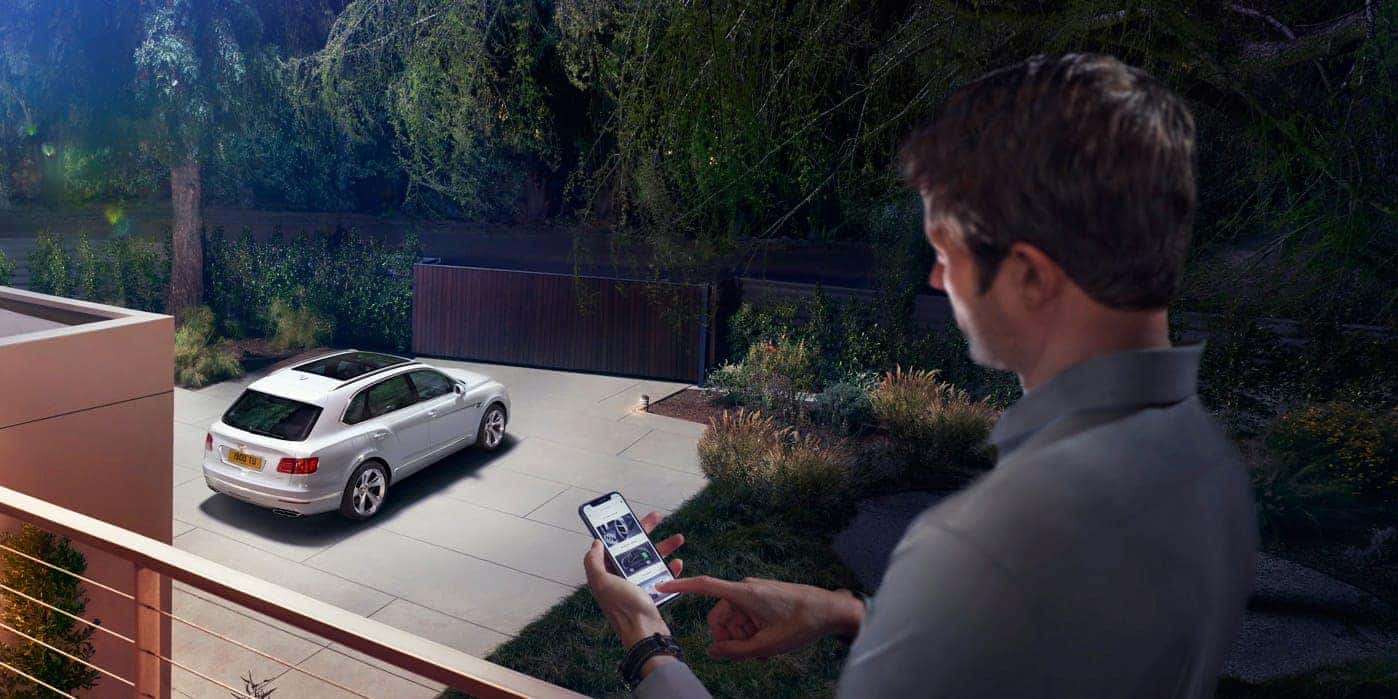 ---

Plug-in Hybrid Electric Vehicle
A plug-in hybrid electric vehicle serves as "The best of two worlds"
Combustion engine and e-engine
Large high-voltage battery to be charged from any mains socket
Electric range of up to 50 km
Plug-in hybrid to be the ideal solution for people driving both in town and over longer distances.
Lowest CO2 emissions of the Bentayga range
---