How Often Should You Change Your Oil?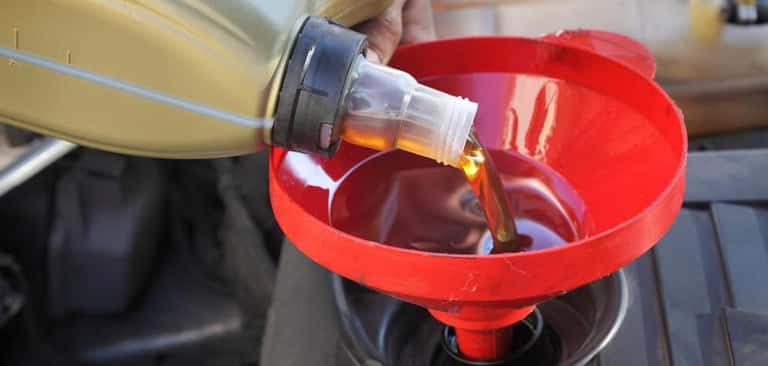 One of the easiest and most important services you can complete for your
new
or
pre-owned Bentley
is an oil change. Oil change frequency for a Bentley is every 10,000 miles or 12 months — whichever comes first. Many Bentley drivers don't exceed 10,000 miles a year in their Bentley vehicles, so in most cases, oil changes are completed based on the amount of time that has passed since the last
oil service
, as opposed to the number of miles driven. In any case, it's advisable to check your owner's manual for exact figures before scheduling service.
What Are Some Tips for Oil Changes?
There's more to completing an oil change than you may realize. Here are a few tips to keep in mind for future oil changes:
No matter what, oil breaks down over time and will lose its potency. Even if you let your Bentley sit for long periods at a time, the oil will break down if you wait too long between changes.
When you have your car's oil changed, get an oil filter replacement as well. Our parts center has a wide selection of genuine OEM Bentley parts, which we use during every service.
Only synthetic oil is approved for your Bentley. Synthetic oil is more expensive but lasts longer and is recommended for high-performance vehicles, like the Bentley Bentayga Speed. Check your owner's manual to find out which grade of oil your Bentley requires.
When Should I Check My Car's Oil Level?
It's a smart idea to check your car's oil level at least once a month. When you drive a Bentley, older models must still be checked manually with a dipstick, but newer models are checked electronically. Simply check your dashboard every so often and watch the oil level gauge. Regular checks help ensure there are no leaks, which can be detrimental to the engine's performance. If you notice anything unusual, schedule a service appointment as soon as possible to get an oil change at Bentley Pasadena.
Learn More About Oil Change Frequency at Bentley Pasadena!
The service team at Bentley Pasadena is happy to help you keep your Bentley in optimal condition with routine oil changes, transmission fluid checks, and more. Contact our service center for more information on the services we perform, as well as our Bentley service coupons!
More Service Tips From Bentley Pasadena
Bentley has produced some of the finest vehicles on the road since 1919. With almost a century of auto experience under their belt, they know cars better than almost anyone else. However, even the most capable Bentley model still needs some care to keep it running smoothly. Fortunately, we're here to help in our service…

Almost every driver knows that vehicles need to have their oil changed. However, not every driver knows why. At Bentley Pasadena, we're here to clear up any misconceptions that drivers may have. Oil is the lifeblood of your engine. As your engine runs, the moving parts produce friction and heat. Normally this would cause the…

Whether you own a Bentley automobile or another brand of luxury vehicle, you know how important it is to maintain it. Having a regular maintenance schedule for your luxury vehicle ensures that you get continual peak performance from your automobile. Maintaining your vehicle on a routine basis is even more important when you drive a…