How Much Does a Bentley Cost?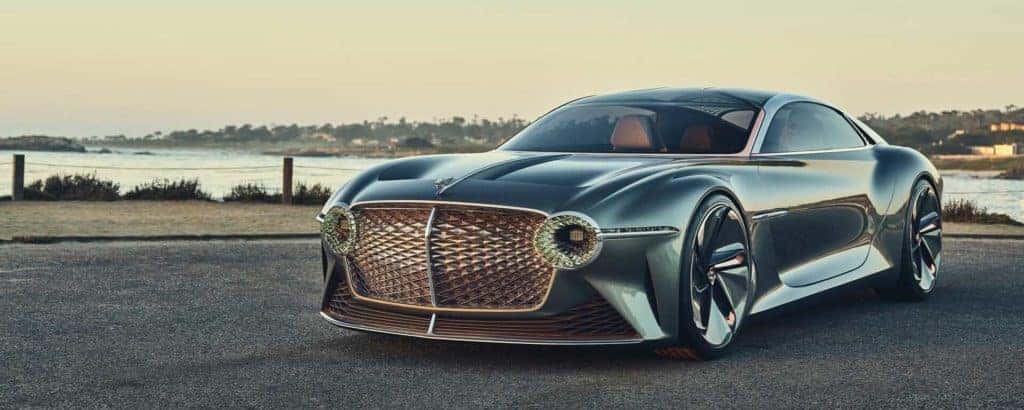 You want to own and drive the very best in the luxury automotive industry. You're ready to upgrade with one of the models in our new vehicle inventory, but there's one question you need to answer before you can get started: How much does a Bentley cost, anyway? Of course, the answer to this question depends on the base model and upgrades that you select for your Los Angeles and Glendale drives. Our overview of the current Bentley lineup is designed to help you start narrowing down your options today.
---
---
2020 Bentley Bentayga – Starting from $160,000 MSRP
Wondering why more and more of the world's most adventurous drivers are asking about the new Bentley Bentayga specs? This remarkable model's lineup includes the world's fastest SUV, as well as the world's first luxury plug-in hybrid SUV. Here, we've listed all six Bentley Bentayga configurations:
Bentayga
Bentayga V8
Bentayga V8 Design Series
Bentayga Hybrid
Bentayga Diesel
Bentayga Speed
If you're interested in cutting down on costs, explore our Bentley Bentayga lease offers today. Just make sure to explore the Bentley Bentayga interior while you're at it.
2020 Bentley Continental GT – Starting from $202,500 MSRP
This exceptionally luxurious Grand Touring two-door has long been favored by those with a highly refined taste. With a wide variety of coupe and convertible configurations (which start from $222,700 MSRP), there's bound to be a new Bentley Continental GT that captures your eye and your interest:
Continental GT
Continental GT V8
Continental GT Convertible
Continental GT Convertible V8
Additional First Edition models have been made available in limited quantities for the 2020 model year, in which the Continental GT is all-new. Not sure if the new model will be a perfect fit? Explore our used Bentley Continental selection as well.
2020 Bentley Flying Spur – Starting from $214,600 MSRP
It should go without saying that there's no four-door Grand Tourer quite like the all-new 2020 Bentley Flying Spur. Although the all-new Flying Spur is only offered in a single configuration, it's not an exaggeration to say that it leaves nothing to be desired. What's more, it's easy to customize your choice with the extraordinary range of options you'll have to consider at our dealership. Check out our complete guide to the Bentley Flying Spur price to learn more.
2020 Bentley Mulsanne – Starting from $310,800 MSRP
Even in the incredible Bentley lineup, the new Bentley Mulsanne stands in a league of its own. With standard, high-performance, and extended wheelbase configurations available, it's easy to find a Mulsanne that satisfies your every need:
Mulsanne
Mulsanne Speed
Mulsanne Extended Wheelbase
No matter which model you end up settling on, you can rest assured that you're purchasing the world's finest handmade car. Interested in owning a piece of history? The Mulsanne 6.75 Edition by Mulliner commemorates 60 years of production for an engine that set an entire generation's performance standard.
Find Your New Bentley at Bentley Pasadena
Now that you've answered the question, "How much does a Bentley cost," we hope you'll come in and configure your own! Contact us today, or find out what sets us apart by learning more about the Rusnak Standard.
Wondering what kind of driver ends up behind the wheel of our vehicles? Learn a little bit about some of our favorite celebrity Bentley owners today.
More from Bentley Pasadena
View Inventory The 2020 Bentley Bentayga Hybrid mpg reaches up to 45 miles-per-gallon-equivalent when the engine and electric motor are working in concert. However, excellent fuel economy isn't the only reason to celebrate the long-awaited Bentley Bentayga Hybrid release date, now finally in our rearview mirrors. Explore this Bentley SUV's plug-in hybrid performance capabilities below,…

View Our New Bentayga InventoryThe Bentayga Range The ultra-luxurious Bentley Bentayga interior demonstrates the Bentley brand's unrivaled ability to bring heritage refinement and next-generation technology to the SUV class. You'll find everything from a world-class audio system to superlative seating surfaces waiting inside, so read on to explore: Bentayga Interior Cabin Materials Bentayga Interior Features Interior…

Learn MoreFind Your New Flying Spur Considering a 2020 Bentley Flying Spur for your Los Angeles-area adventures? We can't blame you. This incredible, one-of-a-kind grand tourer delivers an impeccable driving experience, and the Bentley Flying Spur price list starts as low as $214,600 MSRP. Although there's just one configuration, you'll have near-limitless opportunities for customization and…