How Has the 2020 Bentley Continental Changed?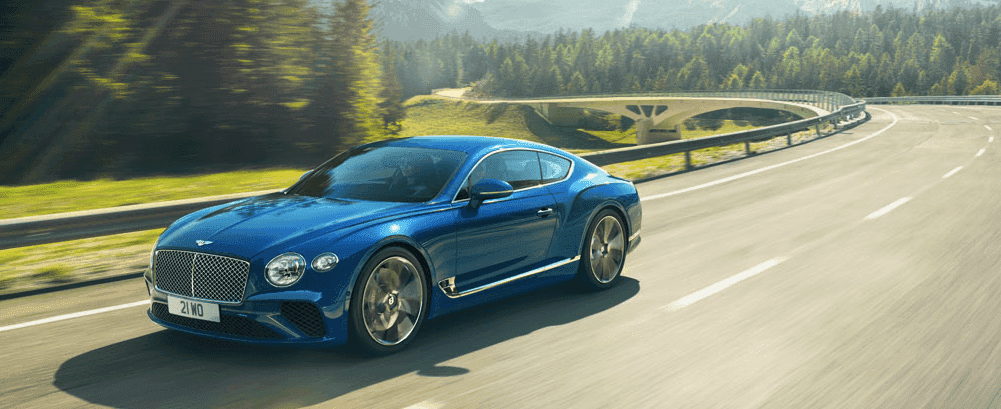 ---
---
The legacy of the Bentley Continental spans decades, and the years are replete with honors and successes that no Los Angeles-area driver can ignore. Since the 2020 Bentley Continental GT is an all-new model, it makes sense to ask where it stands in relation to that proud history. Bentley Pasadena has everything you need to know.
Changes to the 2020 Bentley Continental GT
Make no mistake: the new Continental GT makes bold strides forward while building on the achievements of yesteryear. (Check out our used Continental inventory if you want to get a better idea of where it's coming from.) Whether you opt for the 2020 Continental GT Coupe or the 2020 Continental GT Convertible, you'll find so much that's new and exciting. Let's take a closer look together:
2020 Bentley Continental GT Performance
Classically, this heavy-yet-agile Grand Tourer has been offered solely with a W12 engine. In 2018, a high-powered V8 was also made available. This year, both engines have been redesigned to offer more power across all circumstances.
If you do choose the smaller, lighter engine, you'll enjoy 542 hp and 568 lb-ft of torque, compared to 521 hp and 502 lb-ft of torque in the outgoing model. With the V8, the 2020 Coupe goes from 0 to 60 in a lightning-quick 3.9 seconds, compared to 4.7 seconds from last year. You guessed it: the available W12 is even more powerful, and faster. You'll go from 0-60 in 3.6 seconds.
The 2020 Bentley Continental GT also features a new Porsche-derived platform, along with a modified Porsche PDK transmission. The engine has been moved slightly further back, too. The result is a perfect 55/45 weight distribution and sublime performance at any speed. Air springs, 48V Active Roll Control, and adaptive dampers all return.
2020 Bentley Continental GT Design
The all-new Continental GT does even more to put performance at your fingertips. A new console-mounted drive mode selector and a new 12.3-inch infotainment screen will revolutionize your Glendale and Arcadia drives.
What's more, drivers now have the option to fold their infotainment display directly into the dashboard. The touch screen disappears, to be replaced by a seamless wood veneer. Connect with what you love, or tune out the world for a more intimate experience. It's entirely up to you.
As in years past, you'll be able to choose between the Bentley Continental GT Coupe and the Bentley Continental GT Convertible. Opt for the latter, and you'll receive a stiffer, quieter convertible shell. With the Coupe, you'll have the option to add a new Panoramic moonroof trimmed with headliner color-matched Alcantara.
Exactly as you'd expect, high-quality premium materials continue to coat almost every inch of the Bentley Continental interior. Customization of the essence of luxury, and this year once again, your options are nearly limitless. Just take a look at the Bentley Continental configurations! Select from a wide range of premium leathers, wood trimmings, and veneers, and let us know what unique features have captured your imagination.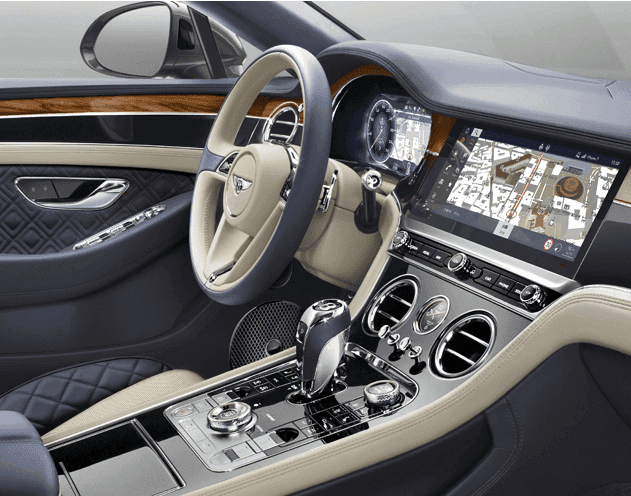 How Does the New Continental Change the Model's Legacy?
The 2020 Bentley Continental is a peerless Grand Tourer; that much will never change. Now that you've had the chance to see what is changing for 2020, we know that you'll be eager to configure a new Continental GT Coupe or a new Continental GT Convertible of your own. Give us a call at (844) 242-3474 to get the process started.
While you're here, find out how to disinfect your Bentley to prevent the spread of coronavirus.
Learn More with Bentley Pasadena
View Our New Bentayga InventoryThe Bentayga Range The ultra-luxurious Bentley Bentayga interior demonstrates the Bentley brand's unrivaled ability to bring heritage refinement and next-generation technology to the SUV class. You'll find everything from a world-class audio system to superlative seating surfaces waiting inside, so read on to explore: Bentayga Interior Cabin Materials Bentayga Interior Features Interior…

Learn MoreFind Your New Flying Spur Considering a 2020 Bentley Flying Spur for your Los Angeles-area adventures? We can't blame you. This incredible, one-of-a-kind grand tourer delivers an impeccable driving experience, and the Bentley Flying Spur price list starts as low as $214,600 MSRP. Although there's just one configuration, you'll have near-limitless opportunities for customization and…

View InventoryContact Us Pasadena drivers who are eyeing a Bentley may have caught word of the Bentley Mulliner Bacalar, an ultra-luxurious vehicle that exemplifies the unparalleled standards of the brand. With only 12 made (and all already pre-sold), it isn't among the new vehicle inventory at Bentley Pasadena. However, we are thrilled to highlight the dedication…