Your Guide to the 2020 Bentley Continental Configurations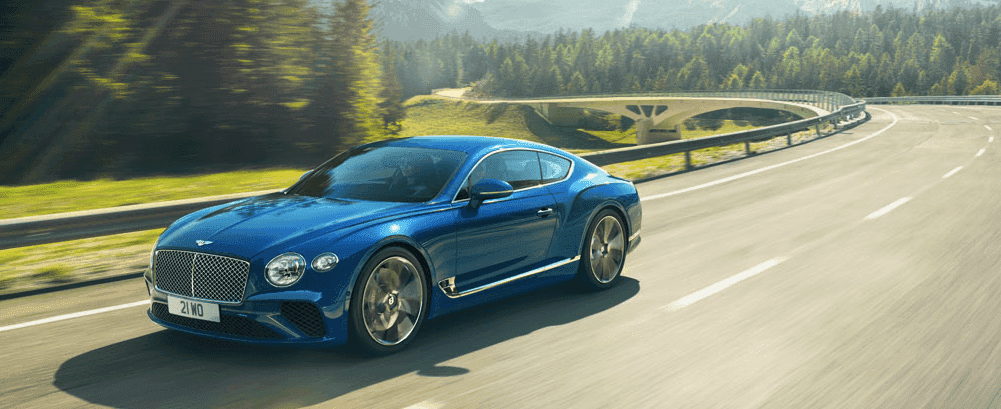 The all-new Bentley Continental GT has been completely redesigned for 2020, and it's not hard to see why more and more of the Los Angeles region's drivers can't wait to catch a glimpse. Bentley Pasadena knows that customization and personalization are the essences of luxury, and we want you to get everything you're after in your new model. First things first: Which of the all-new Bentley Continental configurations is the right fit for your life?
---
---
Bentley Continental Configurations: V8 or W12?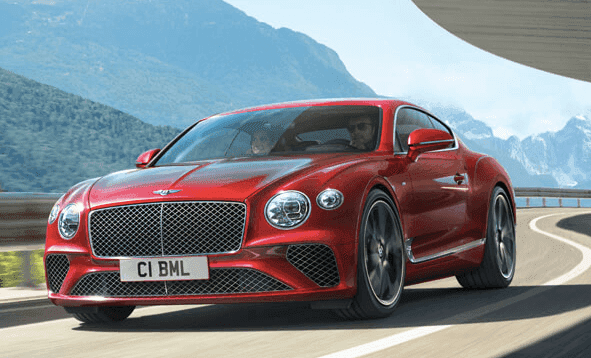 When you're searching for the perfect Bentley Continental configurations, price should be the last thing on your mind. After all, you're opting to enjoy an experience like no other, an adventure that defies monetary valuation.  In this adventure, your first and most important question should be: How am I going to feel in the driver's seat? Your choice between the available V8 and W12 engine options is the primary determinant:
Bentley Continental V8

The Bentley Continental V8 provides you with an invigorating 542 hp, and 568 lb-ft of torque. It's a 4.0-liter engine paired with twin turbochargers and an 8-speed dual-clutch AT with a manual shifting mode.
V8 Coupe models weigh in at 4926 pounds, and although they're light enough to maneuver with ease, you'll never feel like you're at the mercy of the weather.
Bentley Continental W12

For some drivers, only the high-powered Bentley Continental W12 will do. After all, why settle for less when you could speed from 0-60 in just 3.6 seconds, with 626 hp and 664 lb-ft of torque?
A top speed of 207 mph makes it considerably faster than the V8 model, which reaches its limit at 198 mph.
Active all-wheel drive and active roll control provide unparalleled control, for an unforgettable touring experience, while variable displacement technology controls fuel consumption and power according to the situation at hand.
All models are designed with the same 55:45 weight distribution, for optimal performance on the roads of Glendale and Burbank.  Both Bentley Continental Configurations allow you to shift between Comfort, Bentley (mid-range), Sport, and Custom driving modes.
Wondering what else you can expect from the new model? Explore the 2020 Bentley Continental GT changes in depth.
Bentley Continental Configurations: Coupe or Convertible
Of course, your choice between the available engines is only the first in a long line of decisions you'll need to make about your ideal vehicle. Although we understand why many drivers prefer the look and feel of the sharply-sloping Bentley Continental Coupe, who could resist the chance to take a look at the Bentley Continental Convertible? Although the option adds 350 pounds to the total weight of the vehicle, the lightweight 2020 redesign easily accommodates the addition. No matter which build you opt for, you'll enjoy a striking exterior and handcrafted interior design elements. These features complement and highlight the power ranging beneath the hood–without losing an ounce of sophistication or refinement in the process. The seamless luxury that defines the Bentley brand is visible in every inch of this one-of-a-kind Grand Tourer.
Consider the Bentley Continental GT First Edition
If you're looking for a chance to own a piece of history, you can't afford to pass up on the all-new Bentley Continental GT First Edition. Here's what you have to know before you dig any further:
This model features a rotating 12.3-inch touchscreen display, which disappears without a trace when you power down the engine.
Your Bentley Continental GT First Edition will be trimmed with Grand Black and one of four available finishes. Choose from Dark Stained Madrona, Dark Fiddleback, Tamo Ash, and Liquid Amber.
Exclusive 22-inch wheels make this Bentley Continental instantly recognizable, even from a distance. You'll also receive unique hidden features as standard, including driver aids like park assist.
Lastly, a few tastefully-placed Union Flags mark the First Edition GT's British Heritage.
Find Your Bentley Continental Configuration at Bentley Pasadena
When you're searching for the perfect Bentley Continental configurations, price should be the last thing on your mind. After all, you're opting to enjoy an experience like no other, an adventure that defies monetary valuation. Explore our Bentley Continental inventory and our Bentley Continental Convertible inventory today, and let our financing team work out all the details.
Interested in other Bentley models? Check out our used Continental inventory, explore the Bentley Bentayga configurations in depth, and take a look at the latest Flying Spur pricing information while you're at it.
More from Bentley Pasadena
View InventoryContact Us Pasadena drivers who are eyeing a Bentley may have caught word of the Bentley Mulliner Bacalar, an ultra-luxurious vehicle that exemplifies the unparalleled standards of the brand. With only 12 made (and all already pre-sold), it isn't among the new vehicle inventory at Bentley Pasadena. However, we are thrilled to highlight the dedication…

Find Your New Continental GTFind Your New Continental GT Convertible The legacy of the Bentley Continental spans decades, and the years are replete with honors and successes that no Los Angeles-area driver can ignore. Since the 2020 Bentley Continental GT is an all-new model, it makes sense to ask where it stands in relation to that…

There are innumerable ways to configure a 2020 Bentley Bentayga. However, the process all starts with your choice between the 2020 Bentley Bentayga models. With W12, V8, and hybrid powertrains to consider, and so many interior features to explore, it should already be easy to see that you'll have your work cut out for you….