The Wide Range of Rich Bentley Colors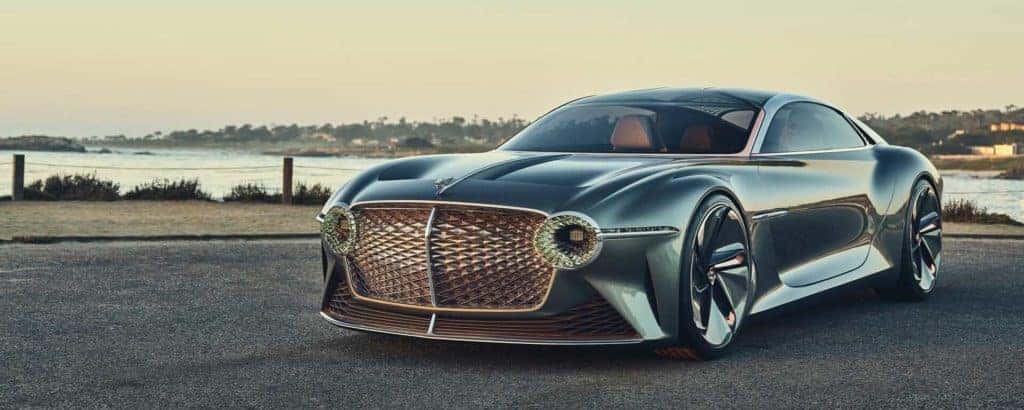 Are you trying to access the full flexibility that the dynamic Bentley lineup has to offer? While Bentley is perhaps best known for its undeniable technological prowess and performance, its head-turning charisma has made it a household name from anywhere on Los Angeles streets to all over the world. Thanks to its incredible range of customization, with Bentley and Bentley SUV colors numbering over 100 exterior colors and finishes, your personal flair can be entirely yours. Pair that breath-taking exterior with its decadent interior veneers, luxurious hide colors, and a range of duo-tone options. Find the perfect finish for your new Bentley at Bentley Pasadena, and remember, you don't need to be a celebrity Bentley owner to make a unique impression wherever you go.
New Continental GT
The bold New Continental with its powerful 6.0L, twin-turbocharged W12 engine and truly stunning design language is unmatched in its class. Four major models, including the exquisite V8 convertible, afford you a presence that's undeniable as you tour from Glendale to Burbank. Whether you decide on a calm confidence or a brash panache, you have every option open to you with an unmatched range of luxurious colors. We've outlined some of our choice selections below:
In black tones, we prefer the Beluga and Black Crystal.
Consider the Moroccan Blue or Portofino for distinction in blue.
Select a dark Brodgar or a dusky Barnato green for true earth tones.
Or, try the Ghost White for a striking finish.
New Flying Spur
With all of the Bentley lineup, you have access to all 100 stunning colors and finishes, and with the sharp lines and intricate dealing of the New Flying Spur, you can truly showcase each one. This newest addition to the Bentley lineup brings dominance through the heart of downtown and on the most remote highways. And thanks to our service center, you'll have access to all the latest technologies and stylistic expressions you desire. Read below for our favorite looks for the new Flying Spur:
Onyx and Spectre
The Duo Tone Tungsten
A smooth Amber
The subtle flash Peacock or refined Windsor Blue
The Extreme Silver Satin, or the brusque Candy Red
Check out the latest Bentley Flying Spur pricing information to learn more about your options.
New Mulsanne
The flagship of the Bentley range, the exceptional Mulsanne, wears performance and luxury like a new suit. With the Mulsanne Extended Wheelbase and the Mulsanne Speed, you'll have plenty of passenger room and power to excel on any Arcadia street. You'll have the range of Bentley colors that's accessible with the new Contiental and the Flying Spur. Because the Mulsanne interior has such distinction, we wanted to outline our select hide and design choices:
While we prefer the Fireglow and the Cognac options for their honeyed tones, you may find the Portland and Saddle options more desirable for your leather interior and accents.
In terms of veneer options, you'll have access to rich veneered picnic tables for your back row, and sleek veneered gear level and door panels to tie it all together.
Consider the Dark Stained Madrona or Liquid Amber veneers for an ultra-refined look.
New Bentayga
The Bentley SUV that redefines crossover, the Bentayga, brings optimization to new heights. Six Bentayga configurations, including a diesel and hybrid option, mean you can form-fit this road-ready powerhouse to any lifestyle. Consider these Bentley SUV colors as you build your color scheme:
Dark Sapphire, Kingfisher, or Anthracite Satin
The Bentayga Bronze
SilverLake Thunder
Breeze
The Duo Tone Damson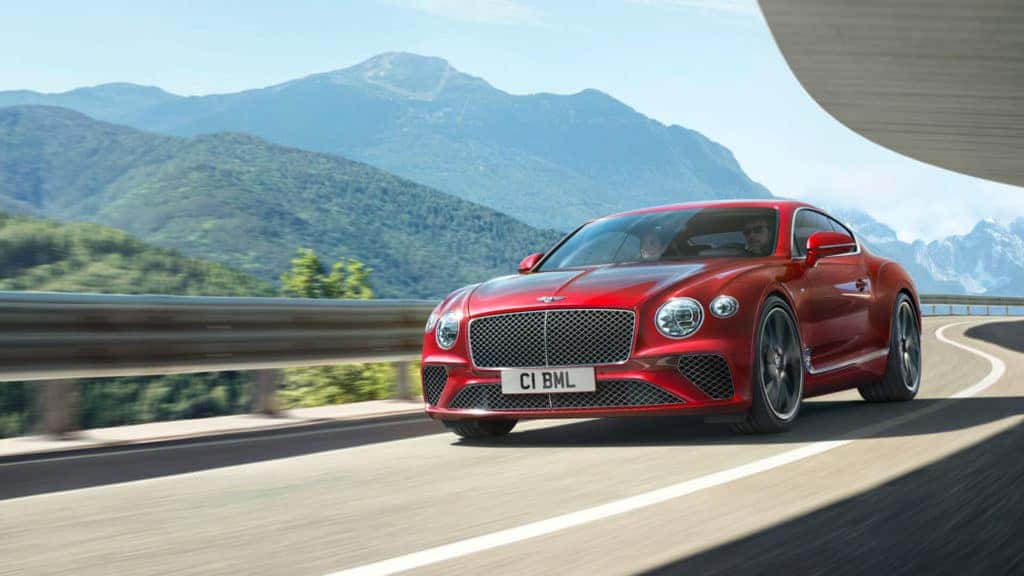 Discover True Luxury at Bentley Pasadena
No matter which of these high-end performance vehicles you choose, you'll have the richest range of exterior and interior design selections on the market. Stop by to talk with our experts in Pasadena to find the right arrangement tailored to you, and consider our used car and pre-owned Bentley selections to find a previous model that suits you best. Contact us today to get behind the wheel of these singular vehicles.